14.08.2020: Onze leveringen aan huis gaan gewoon door, 1-3 werkdagen ♡
Covid-19 update: Wij leveren in Nederland met DHL Express - 1-3 werkdagen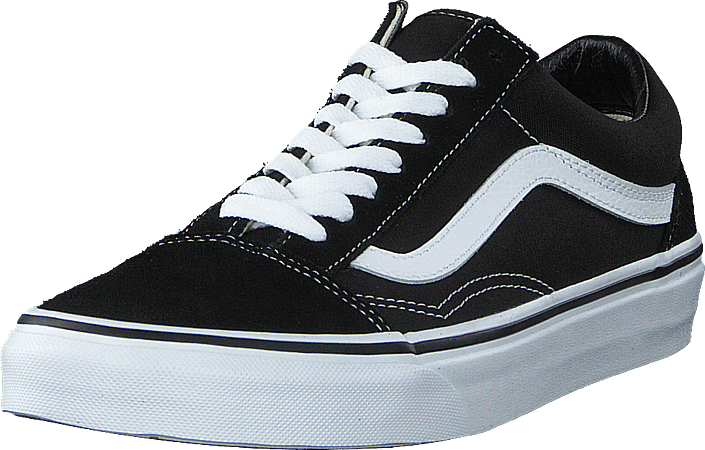 Wil je anderen inspireren? Tag @footway in je foto op Instagram voor een kans om hier te worden weergegeven
3D
Vans
U Old Skool Black/White
Klantgegevens
Volgens 7809 klanten vallen Vans normaal uit
Productomschrijving
Zwart
Suede, Textiel
Textiel
Rubber
Veters
07428-00
Vans U Old Skool Zwart / Wit h3>

Vans 'Old Skool is een merkt waarin de iconische Californië vibe, retro stijl en moderne trends worden gemixt om een goed paar sneakers te ontwikkelen. >

Vans is in de jaren 1960 in Zuid-Californië opgericht, en sindsdien heeft het merk de wereld veroverd, dankzij hun trendy sportieve sneakers. Met Old Skool kun je bijna de skateboardwielen horen en de Califorische zon op het beton voelen, en dit is eigenlijk het eerste paar Van sneakers die de iconische streep van het merk, bij de zolen hebben.

Klassiek zwart h3>

Vans U Old Skool zijn verkrijgbaar in klassiek zwart met een witte streep - Vans 'iconische kleuren passen net zo goed bij sommige zwarte pantalons als bij je favoriete paar stonewashed jeans. Of waarom mix je ze niet met een net kort jasje en skinny jeans voor de perfecte combinatie van street style en high-end fashion?

Suède ontmoet fabriek h3>

Vans zijn bekend voor het mengen van suède en stof, en dat was de duidelijke keuze toen ze Old Skool maakten. U kunt de suède schoenen gemakkelijk schoonmaken met een schoonmaak blok als de sneakers vuil worden. Als de dikke witte zolen niet zo helder schoon zijn, kunt u het met een vochtige doek of witte tandpasta schoonmaken.

Solide zolen h3>

Toen Vans hun sneakers eerst maakten, creëerden zij de kenmerkende dikke zolen om skateboarders op hun board te houden en latenblijven. Maar de zolen maken de schoenen ook ongelooflijk comfortabel - en ze zien er goed uit met Old Skool.
Laat meer zien
Populaire schoenen van Vans